Zdrava i negovana kosa najlepši je ukras svake žene. Upravo zbog toga, kontinuirana nega je najvažnija. Kako biste uvek bili zadovoljni izgledom i stanjem svoje kose potrebno je da joj posvetite dovoljno pažnje. Kosa puna volumena, bez ispucalih krajeva, otporna na lomljenje i lepršava, nešto je čemu sve mi težimo. Ipak, to nije uvek lako postići, čak i ukoliko vam se čini da koristite sve potrebne preparate i radite sve baš kako treba. Ono što često zanemarujemo, a može biti važno, jeste nega u skladu sa godišnjim dobom.
Kako se kosa ponaša?
Naša kosa u velikoj meri prati prirodni ciklus – tokom zime i leta miruje, tokom jeseni opada, a u proleće se, kao i ostatak prirode, budi i brže raste. Međutim, koliko god to jednostavno zvučalo, ne smemo smetnuti s uma da proleće ipak predstavlja prelazni period koji uvek predstavlja izazov na koji treba adekvatno odgovoriti – odgovarajućom negom .
Zimski period je onaj period koji kosi najmanje prija – zimske temperature, tople prostorije sa suvim vazduhom, često nošenje kape, sve su to uslovi koji i te kako imaju nepovoljan uticaj na kosu. Kada, na primer, nosite kapu stvara se statički elektricitet , ali se i kosa brže masti, dok nošenje šala može dovesti do lomljenja vlasi kada je duga kosa u pitanju. Zbog svega ovoga neophodno je da se pobrinemo da nega kose u prelaznom periodu bude kvalitetna, kako bi kosa u potpunosti ostvarila svoj prolećni potencijal. U ovome mogu pomoći odgovarajući preparati, kao što su npr. šamponi za suvu i oštećenu kosu, ali ima još mnogo toga na šta treba obratiti pažnju.
Šta je vašoj kosi neophodno?
Kao i kada je sve drugo u pitanju, i na kvalitet kose utiče ishrana. Za kosu su naročito važne belančevine i amino kiseline, kojih ima u različitim namirnicama.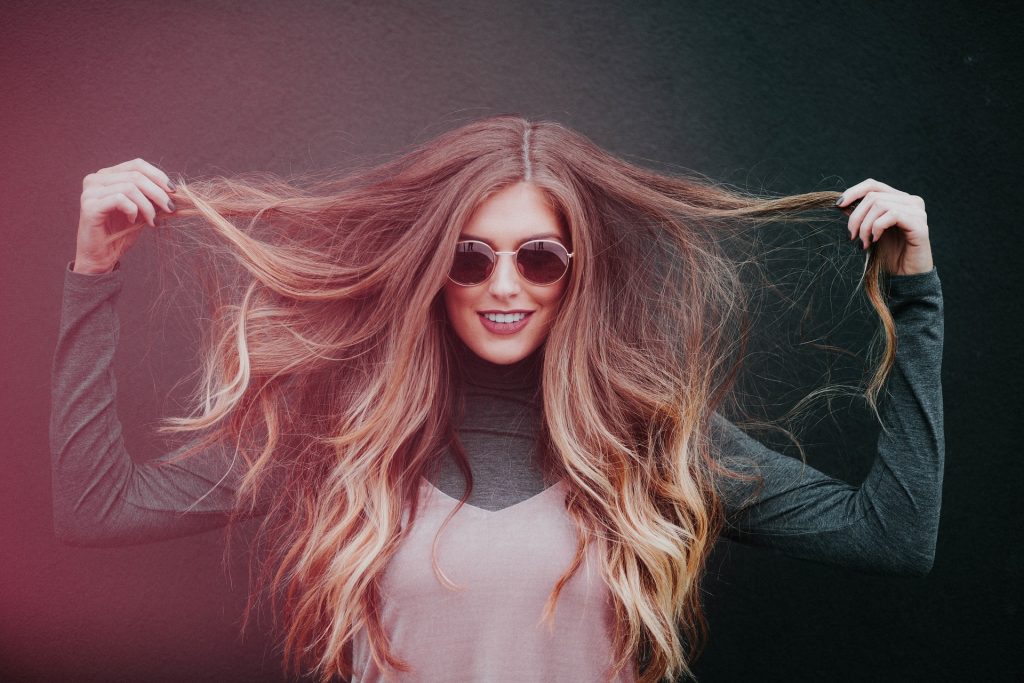 Takođe, veliki broj problema sa kosom nastaje usled nedostatka vlage, pa je ključna upotreba kvalitetnog šampona, regeneratora, a od pomoći mogu biti i različiti losioni i ampule za kosu koji će dodatno hidrirati kosu, ili rešiti neki drugi problem, u skladu sa potrebama vaše kose.
Takođe, prečesto pranje kose se nikako ne preporučuje, jer može učiniti kosu beživotnom. Dakle, bez obzira na godišnje doba, preporuka je da kosu perete dva do tri puta nedeljno. Tokom proleća, šamponi za normalnu kosu imaju dobar uticaj na različite tipove kose jer je tokom ove sezone vazduh vlažniji.
Ono što je takođe od velike važnosti, a nevezano za godišnje doba, jesu redovne posete frizeru, tačnije skraćivanje ispucalih i oštećenih krajeva, naročito ukoliko želite dugu kosu koja je ujedno i zdrava. Preporuka je uvek i što ređa upotreba aparata koji će goreti vašu kosu, poput fenova, presa, i tome slično. Svedite upotrebu ovih uređaja na minimum i sigurno ćete lakše postići zdrav i negovan izgled svoje kose.
Pravilna nega probudiće vašu kosu iz zimskog sna i učiniti je zdravom, mekom i sjajnom.