Kada dođe zimsko vreme, vozači se suoćavaju sa brojnim izazovima za volanom. Kiša, sneg, led, sve su to stvari koje remete vožnju. U Srbij od 1. novembra pa sve do 1. aprila vozila pored standarne obavezne opreme moraju imati i zimsku opremu.
Šta sve spada pod obaveznu zimsku opremu?
U navedenom periodu vozila moraju imati sve četiri zimske gume. Dubina gazećeg sloja na pneumaticima ne sme da bude manja od 4 mm. Ukoliko su vremenski uslovi tokom zimske sezone takvi da nema snega i leda na kolovozu, zimski pneumatici neće biti obavezni. Van tog perioda, vozila mogu biti opremljena zimskom opremom .U pomenutom periodu, van naseljenog mesta, obavezno je (u prtljažniku) imati lance ili druge uređaje za povećanje trakcije. Lanci se montiraju na pogonske točkove na deonicama puteva koje su označene znakom obavezne upotrebe lanaca kada je sneg na kolovozu.U naselju, vozila ne moraju biti opremljena lancima, odnosno drugim uređajima za povećanje trakcije.
Šta treba znati o vožnji tokom zime?
I pored loših uslova na putu vožnja zimi ne mora predstavljati dodatni izvor stresa ukoliko se dobro pripremite za to i ponesete prateću opremu. Pre svega treba istaći da vožnja zimi podrazumeva posebna pravila kojih se mora pridržavati. Vrlo je važno izbegavati naglo kočenje jer automobil može da prokliza sa puta. Poštovanje propisa se svakako uvek preporučuje, ali zimi se zahteva posebna pažnja i usredsređenost. Pre kretanja, trebalo bi da se očisti šoferšajbna od snega i leda kako bi se maksimalno povećala vidljivost. Takođe, savetujemo Vam da ponesete dodatnu opremu kao što je pribor za čićenje vetrobana i prozora spolja i iznuta, ćebe koje će Vam poslužiti da se zaštite od hladnoće u slučaju dugog stajanja u koloni, punjač za mobilni telefon (nikada ne znate kada će Vam trebati pomoć na putu ili neko koga treba da kontaktirate). Pre polaska prekontrolišite stanje alata i pribora neophodnog za pomeranje zaglavljenog vozila i očistite sneg sa obuće pre ulaska u vozilo, kako Vam noga ne bi skliznula sa pedala.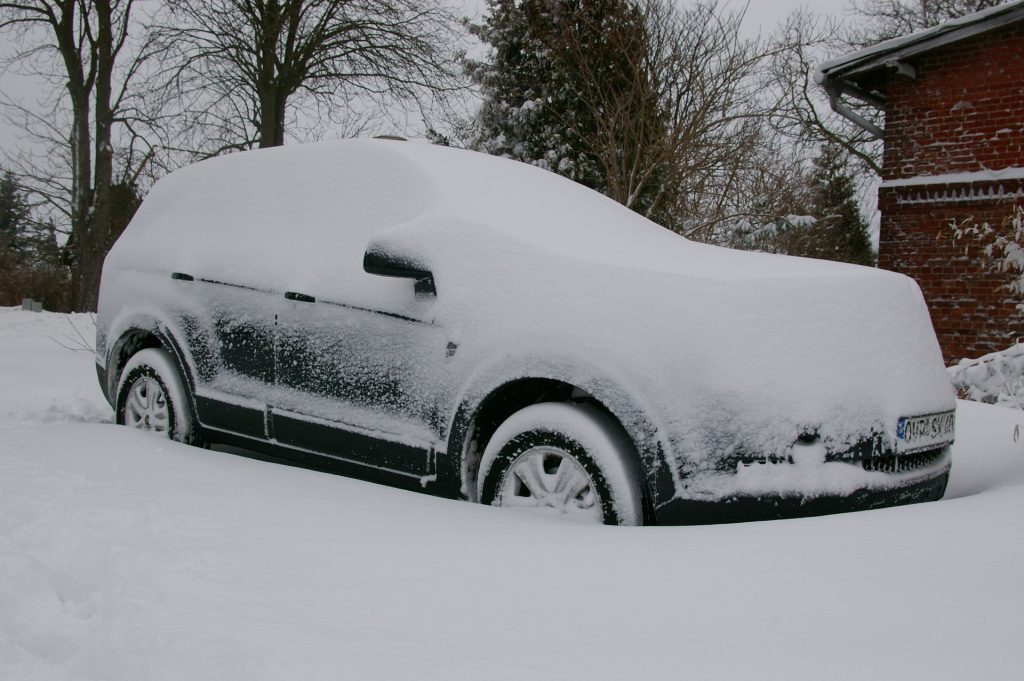 Odlazak na put u zimskom periodu
Ukoliko se u zimskom periodu odlučite da otputujete negde, pre samog polaska proverite u kakvom stanju se nalazi Vaše vozilo i da li imate sve od neophodne zimske opreme. Ako se desi da automobil nije u najboljem stanju ili da Vam fali nešto od opreme, savetujemo Vam da popravite automobil i nabavite to što nedostaje. Ukoliko nemate vremena ili novca da sredite sopstveno vozilo, jedno od alternativnih rešenja koje  Vam se nudi je iznajmljivanje automobila. Rent a car Beograd je povoljna opcija jer uzimate automobil u ispravnom stanju, sa svom neophodnom opremom. Rent a car Beograd kao dodatnu opciju nudi i iznajmljivanje vozača pa ne morate razmišljati o stanju na putevima koje tokom zime nije baš najidelnije. 
Vožnja tokom zime može biti izazovna i za iskusne vozače pa se preporučuje strogo poštovanje ograničenja brzine, vožnja u nealkoholisanom stanju, vezivanje sigurnosnog pojasa, izbegavanje upotrebe mobilnog telefona ali i korišćenje i posedovanje obavezne zimske opreme kako biste zaštitili sebe ali i druge učesnike u saobraćaju.