Beograd je grad koji se može pohvaliti bogatom istorijom i kulturnim nasleđem. Turisti ga najčešće posećuju zbog zanimljive arhitekture koja datira iz različitih istorijskih razdoblja, noćnog života i gostoprimivog stanovništva. Međutim, da bi se što bolje upoznao, nije dovoljno obići samo strogi centar. Treba zaći i na periferiju jer se upravo tamo mogu otkriti neki od najlepših lokaliteta. Zemun je svakako deo grada koji turisti rado posećuju i gde imaju mnogo toga da vide i dožive. Šta je to što Zemun čini jako zanimljivim i šta bi trebalo posetiti u njemu?
Čuvena kula Gardoš
Nešto po čemu je Zemun možda najpoznatiji jeste čuvena kula na Gardošu – Milenijumski spomenik koja je ujedno i njegov simbol. Do kule se stiže šetnjom pored Dunava i penjanjem uz usku kaldrmu. Ovaj deo Zemuna je sačuvao stari boemski duh i izgled. Kada stignete do kule pažnju će Vam odmah privući vidikovac sa koga se vide ušće Save u Dunav i Beograd. Tokom leta se na Gardošu tradicionalno organizuje  kulturna manifestacija "Leto na Gardošu" gde možete uživati u bogatom pozorišnom programu.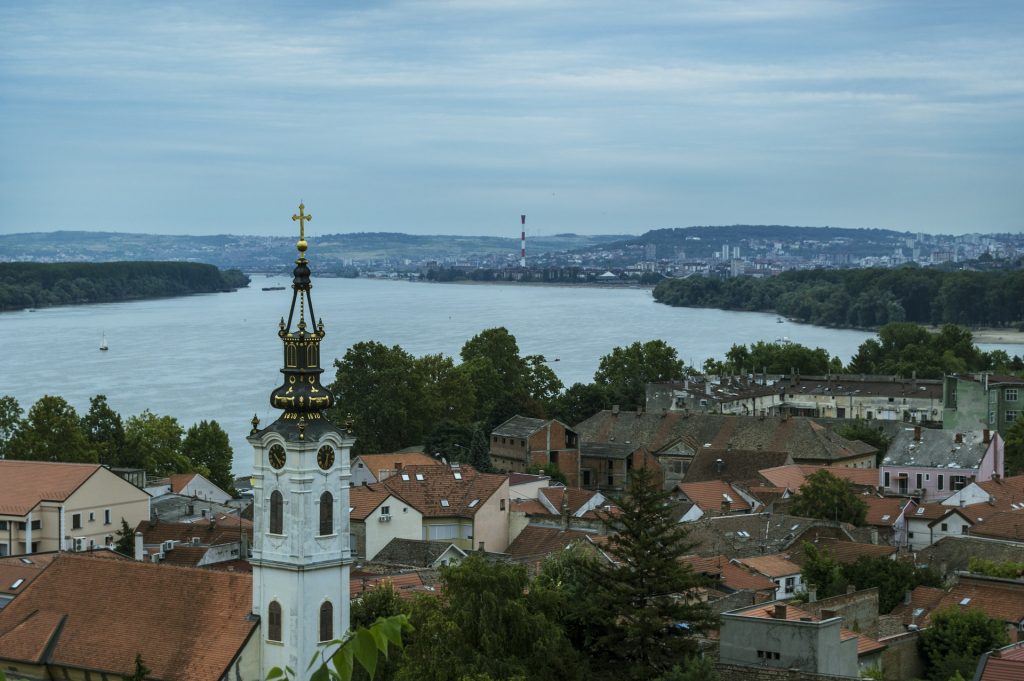 Lido – najpoznatije kupalište
Lido je pored Ade Ciganlije jedno od najpopularnijih kupališta u Beogradu. Most na Lidu se postavlja 1. jula a uklanja 1. septembra uz moguće varijacije što zavisi od vremenskih prilika. Na ostrvu se nalazi peščana plaža sa tuševima i teren za odbojku na pesku, kao i kafić u kome se možete osvežiti i popiti piće. Takođe, postoji i restoran gde možete uživati u tradicionalnim kuvanim jelima. Ono što je zanimljivo za Lido jeste da se nalazi u samom srcu grada, a predstavlja beg od gužve i brzog načina života. Ukoliko volite mir, šetnju šumom ili pecanje, Lido je idealno mesto za Vas.
Zemunski kej
Pošto se nalazi na Dunavu, Zemun ima veoma lepo uređeno šetalište. Na keju se nalaze mnogobrojni splavovi i restorani u kojima preko dana možete uživati u pogledu na reku, a uveče se proveseliti uz zvuke tambure i harmonike. Ono što je interesantno za Zemunski kej jesu labudovi. Oni su njegov ukras i stalni gosti. Toliko su se odomaćili da se ne plaše ljudi, naprotiv, rado im prilaze i očekuju da im se da koje zrno hrane.
Zemunski park
Jedan od najlepših parkova Beograda je svakako Zemunski park. Zanimljivo za ovaj park je to što se u njemu nalazi 15 stabala listopadnog drveća koja su pod zaštitom države ali i stablo drveta ginko koje je staro preko 100 godina. U samom parku se nalaze i Zemunska gimnazija, Poljoprivredni fakultet, dve osnovne škole kao i pravoslavna i katolička crka, a sve je to izgrađeno u baroknom stilu koga odlikuju izuzetna lepota i raskoš.
Zemun je dobro povezan sa centrom grada, u zavisnosti od dela Zemuna do centra Beograda treba od 15 do 30 minuta gradskim prevozom. Mada, stanovnici Zemuna često govore da nemaju potrebe da za tim jer u Zemunu imaju sve što im je potrebno.
U slučaju da se nađete u Zemunu ili poželite da odsednete u njemu a potreban Vam je smeštaj, stanovi za izdavanje Zemun Vam pružaju mogućnosti da iznajmite stan na kraći ili duži vremenski period. Smeštaj u stanovima je udoban, kvalitetan i pre svega povoljan. Stanovi se nalaze na različitim lokacijama pa možete odabrati onaj koji najviše odgovara Vašim potrebama.